Craig Criddle's "Constructing an Evidence-based Narrative
for the Book of Mormon"
Is it possible to combine both historical and txtual evidence demonstrating a 19th century origin for the Book of Mormon? Stanford professor Craig Criddle believes that can be done and has compiled his investigative findings into a 2009 PowerPoint lecture running some 90 minutes in length. Criddle does not present his conclusions as offering positive proof of the book's true origins, but instead attempts to "track" signs authorship through a chronological "narrative" of the old Spalding-Rigdon explanation for the Book of Mormon.

Although Criddle's lecture is accompanied by numerous examples of relevent "evidence," it is a certainty that the book's traditionalist defenders will question both the validity of such source material and its application to any modern authorship theory. A full presentation of Criddle's narrative would require a book-length examination of historical and textual source material. Whatever the merits of Criddle's conclusions might be, the contemporary student of early Mormonism can only reasonably consult the video version of his narrative as an introduction to a complex and longstanding religious controversy.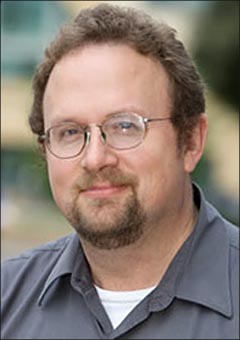 Craig S. Criddle, PhD.


Excerpts and Transcriber's Comments
Part 1 -- (under construction)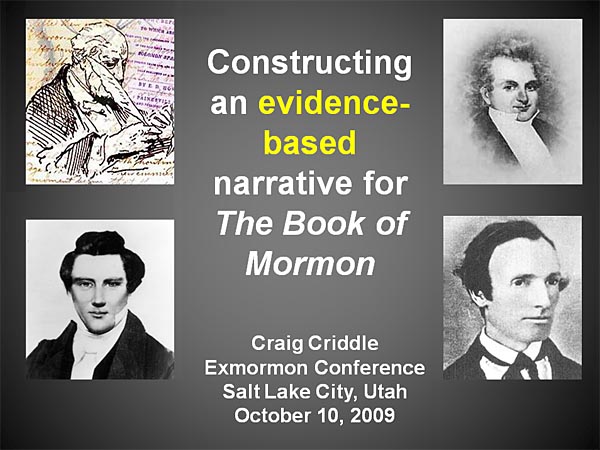 Part 2 -- (under construction)

Part 3 -- (under construction)

Part 4 -- (under construction)

Part 5 -- (under construction)

Part 6 -- (under construction)

Part 7 -- (under construction)

Part 8 -- (under construction)

Part 9 -- (under construction)
Comment 1: (under construction)

Comment 2: (under construction)